We've been pushing since the stone-age, its way past the time for a modern day motorized change.
Click on either of the two links below for reviews:
Better Business Bureau Reviews
It's way past the time we stop wasting too much strength, stamina, and risking serious injury repetitively pushing a loaded wheelbarrow! This life-changing product instantly upgrades, transforms, and modernizes ANY one-wheeled, six (6) cubic foot, metal load tray style wheelbarrows into powerful pulling machines. Compatible wheelbarrows are sold fully assembled year-round at your local Lowes and HomeDepot stores as trusted examples. Click on the boldened links above for more specific details.
How It Works
Adjustable speed-dial & a comfortable push-button thumb throttle permits you to haul with less effort for all! The following video reveals just how easy it is to operate.
Design Makes All the Difference
Yes, The HillBarrow conversion kit is 100% Water-Proof, and the following video proves our total commitment to that very important feature! The HillBarrow conversion kit is about as elementary to install as it is to operate, we guarantee it! View the Installation Manual below for step-by-step assembly.
The Best Boost for your Bucks...
Don't be fooled by products constructed with cheap "poly" plastic load trays and framing(s) guaranteed to break. Steer clear from complex and time consuming assembly as well. Complexity leads to more problems, while simplicity leads to less. Made and Assembled Proudly with Metal in the U.S.A., Not in China with Cheap Labor and Poly Plastic Parts.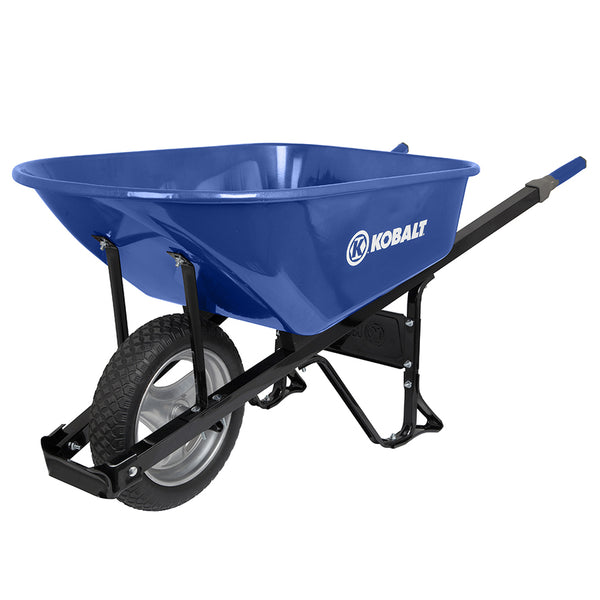 Increase Productivity

Make life easier, make work fun, increase productivity, & get your jobs done!

Transferable

Universally transferable from wheelbarrow to wheelbarrow! 

Rechargeable Batteries

Provides 24 volts of powerful pulling performance that won't disappoint; we guarantee it!

Adjustable Framing

Fully Adjustable Framing accommodates both extremely used and brand new wheelbarrows.
Your Back is "Worth" it!
Our Patented and Trademarked Universal design is the first of its kind and class! Our 3-Year Residential Warranty has got your back for the long-haul, cause that's just how we roll!
"Now I don't have to rely on pure strength to push my firewood, mulch, & dirt up the hill for me anymore."
"Everything else that can be motorized... is! It's way past the time that the average wheelbarrow pull its own weight, and now it does!"
"The HillBarrow pulled load after load of mulch up-hill throughout the work day while making work fun for our employees as well believe it or not!"
"After being forced to have back surgery due to a car accident, two things are certain: Life goes on and work piles up. The HillBarrow is a huge help around the house without question."
"The HillBarrow has the potential to help ALL people in more ways than one; it's an American Made Product designed to last & save your back."
"We just know America has waited a long time for the HillBarrow....They just didn't know it yet!"
"Living in the country equals hills, gardens, flower-beds, livestock, and firewood to cut, stack, and haul indoors before and during winter. Its a no-brainer that the HillBarrow will become a blessing for backs nation-wide."
"When pushing concrete, it don't take long to appreciate motorized assistance. Where the heck has this been all my life?"